The Minimal Mom Store
& Free Resources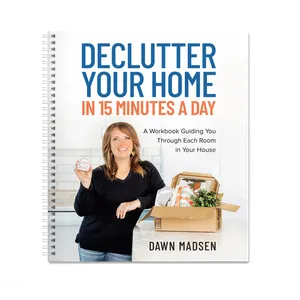 Declutter Your Home in 15 Minutes a Day Workbook
A detailed plan to declutter your house quickly, this workbook is a step-by-step guide through each room in your home.
$20
Learn More
Decluttering By Faith
Decluttering by Faith is a 12-week devotional that explores what the Bible has to say about all of our stuff.
$16
Learn More
Easy Awesome Bundt Cakes Recipe Book (Digital)
Easy, beautiful Bundt cakes that taste like they came from a fancy bakery, yet anyone can make them at home! 
$5
Learn More
Minimalism by the Numbers: A Complete Inventory of a Minimalist Home
These printable worksheets give you actual numbers as guidelines to help you navigate the quantity of possessions in your home.
$5
Learn More
Free Decluttering Homeschool Workshop
In this Free Workshop I'll walk you through some key mindset shifts & tactics to maintain peace in your home while homeschooling!
FREE
Learn More
Free 5 Days to an Organized Christmas Workshop
The Holidays are STRESSFUL! We're here to help you plan & execute a more peaceful Christmas with a little planning & helpful tactics to opt out of things that just don't matter!
FREE
Learn More
Minimal Mom Mentorship Group
This group provides: Accountability, Motivation & Community around the decluttering process! Find monthly themes, weekly challenges & daily support.
$15/month
Learn More
Take Your House Back Course
Learn how to let go of the clutter.
Home management isn't one-size-fits-all. It's time to take back control of your home and life with systems that REALLY work for you and your family.
$597 $94 (Christmas special on now!!)
Learn More